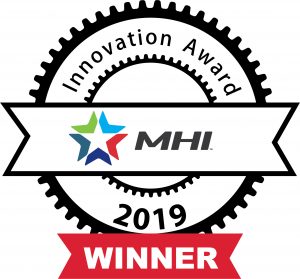 ---
The redPILOT management team:
---
Siegfried Zwing – sales and customer project implementation
Sigi graduated from the University of Applied Sciences Upper Austria (Automated Systems and Process Technologies) and the University of Leoben (Business Administration) after graduating from the Higher Technical School of Kapfenberg (Electrical Engineering).
He started his professional life in 1999 for KNAPP (a worldwide leader in MHE solutions, headquartered in Graz, Austria) doing Software Engineering for Warehouse Control Systems. Laster, he was responsible for the realisation of large intralogistics sites as Technical Project Manager followed by a 2 years residence in Atlanta, Georgia (26 states of the USA have been visited during his "residence") supporting the rapid growth of the KNAPP US organisation. Upon his return to Austria he headed a Business Unit of the KNAPP corporation as Director of Food Retail Solutions before he founded the company redPILOT GmbH.
He is passionate about skiing and another traditional "Austrian" sports called: football 😉
Mission: make customers happy!
---
Stephan Spat – product management and mathematical analytics
Stephan graduated from a Commercial Academy and from the Technical University of Graz (Technical Mathematics focusing on information processing).
During his studies, he joined Joanneum Research, an applied research company, and started his professional career as researcher in the field of machine learning and automated decision support for medical applications. He was key researcher, medical device expert and head of the research area Clinical Decision Support Systems at the Institute for Biomedicine and Health Sciences. Stephan published more than 30 scientific papers in peer-reviewed journals and conference proceedings and he is lecturer at FH Joanneum, a University of Applied Sciences. He is also co-founder of the company decide Clinical Software GmbH focusing on the development and exploitation of a clinical decision support system for type 2 diabetes.
Before he joined redPILOT Gmbh, Stephan worked as an expert for data management at the World Health Organisation (WHO) in Copenhagen. Stephan is eager to transfer his experience in the development of high-quality medical software to the field of innovative warehouse optimisation.
Stephan loves his wife and his two kids and he is a passionate cyclist.
Mission: make the product excellent!
---
Eduardo Reboucas – software design and development
Eduardo graduated from Instituto Tecnológico de Aeronáutica in São José dos Campos, Brazil, in Computing Engineering.
His programming experience started as a kid hacking into 8-bit Z80 machines and now he is playing with 64-bit Raspberry PI. This passion for computers has led him to lead several exciting and mission-critical projects in companies like Dell, Oi, Carrefour and Electrolux. "Keep it simple" is his motto to think about clear and sound solutions using the best available tools for the job.
He is father of João and Maria and likes to play guitar and chess in his spare time.
Mission: make an excellent product!
redPILOT GmbH is the fastest growing intralogistics optimisation company with a highly engaged client base. We are looking for the best and brightest engineers who love to make sure our clients will be completely thrilled by the performance gains resulting from our solution.
Our small, professional teams are focused on innovation and are extremely curious and eminently client-centred. We value transparency, we work hard, play hard, operate as one team and leave our egos at the door. We care about people, reliability, excellence and results. Bottom line, we are in search of real people that believe in and deliver the impossible every day.
Interested? Please apply via office@redpilot.at